What is an NVIDIA GT 1030 good for?
What do you do if you want to drive a 4K display just for simple desktop usages but have no graphics card to actually use it? You may buy an NVIDIA GT 1030…
That was my case and in my opinion the card is doing a good job. An employee who worked for me for a while needed a setup and I provided a computer with a 4K panel by Acer and a computer with an Intel Core i5 4590 and a GTX 750 Ti. The 750 Ti is a great card but it lacks HDMI 2.0 so 4k30 would be the highest configuration for the display – that's why the NVIDIA GT 1030 was needed. Since the employee only had to write articles and do some research it's good enough.
It's a good card for simple tasks but you can only run games that are older or have no fancy graphics. Borderlands 2 ran pretty well and was playable with 30+ frames at max settings and FullHD but games like Apex looked just awful.
What's more surprising is how the card is being cooled. It's just a very simple block of aluminium without any heat pipes or any fins to distribute the heat. It seems like a sufficient solution. I never had any heating issues with it which doesn't surprise me since the card draws only around 30 watts.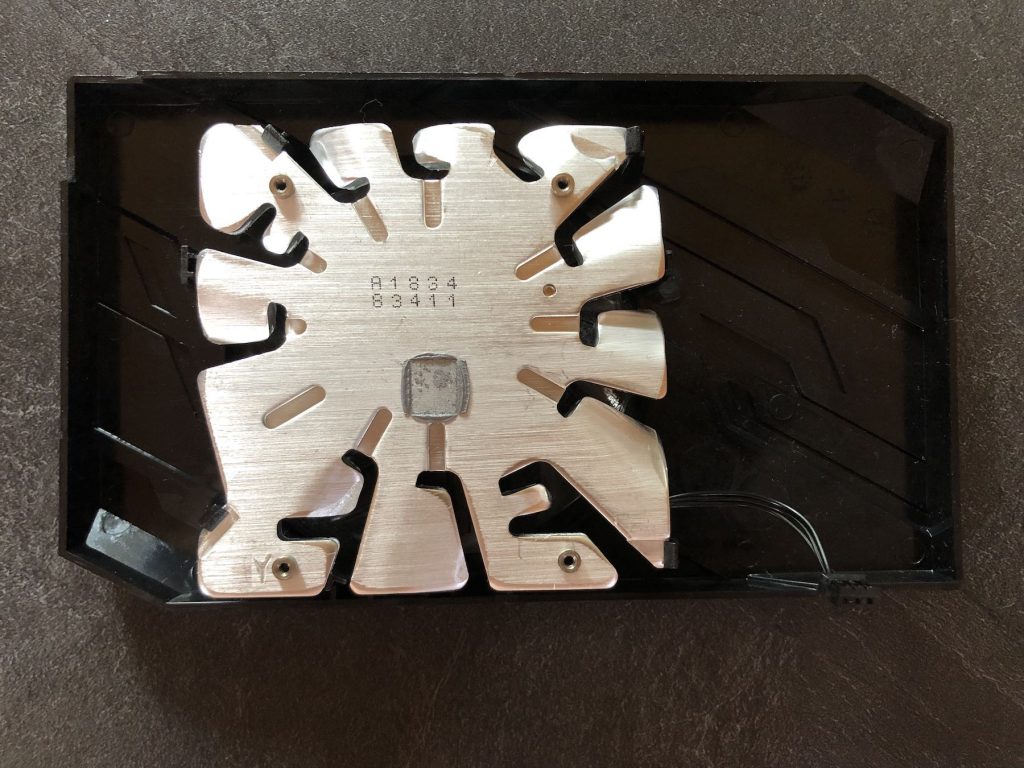 Here are some more specs of the card:
Core Clock
Boost: 1544 MHz/ Base: 1290 MHz in OC Mode
Boost: 1518 MHz/ Base: 1265 MHz in Gaming Mode
CUDA Cores
384
Memory Clock
6008 MHz
Memory
2 GB GDDR5
Output
DVI-D *1
HDMI-2.0b*1 (Max Resolution: 4096×2160 @60 Hz)
Good things
At around 80€ its fairly cheap
The performance and 2GB GDDR5 is enough for basic games
It supports 4k60 output
Bad things
Performance is very limited
Case and Heatsink feel and look cheap
No DisplayPort
Conclusion
Don't buy it for gaming.
The card is doing a good job for providing the ability to use a 4K display if your integrated graphics don't do it. But since almost every new motherboard with integrated graphics support 4k60 you don't even need to consider this card.
And if you want a dedicated graphics card you should consider a GT 1050 Ti which cost around 160€.